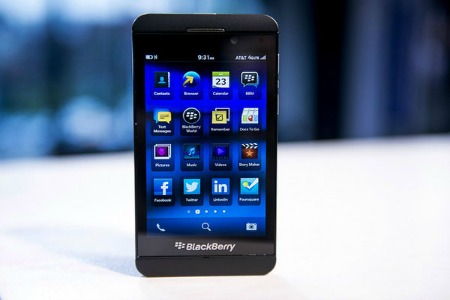 BlackBerry is clearly trying to revamp its outdated style to compete in the cellular phone market. The once coveted Blackberry phone has seen its sales and desirability floundering amidst a post iPhone and Android market. The innovative QWERTY keyboard has been replaced by touch screens and wide screen phones that function more like tablets than cell phones.
On Wednesday, Jan. 30th BlackBerry held a press conference announcing its new operating system BlackBerry10 and its first touch screen phone BlackBerry Z10. It is also releasing the BlackBerry Q10 which has the more traditional BlackBerry keyboard. The cell phone maker had been operating as 'Research in Motion' and has officially changed the corporation name to BlackBerry, they will now trade as BBRY on NASDAQ.
The former cell phone giant is also hoping to breathe new life into its brand by bringing in singer and actress Alicia Keys as the Global Creative Director. According to Rap-Up:
Keys will work closely with app developers, content creators, retailers, carriers, and the entertainment industry to further shape and enhance the BlackBerry 10 platform through music, books, film, and apps.
Only time will tell if these new changes will impress consumers and restore BlackBerry's position as a top contender in the cell phone development game.
Follow Amber L. Bogins on Twitter @AmberLaShaii
About Post Author