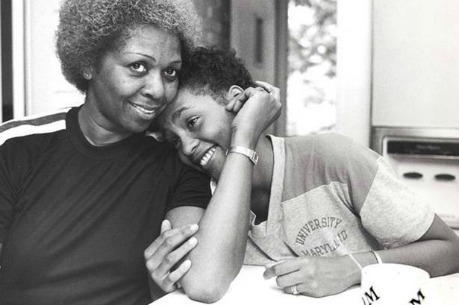 Remembering Whitney Houston. It seems that everyone's recall is different when it concerns the life of the beloved music icon. Just one year after the singer's untimely death, some of the closest folks to her have taken to the pen to honor her memory. Yet, what will their recollections impose upon the fallen artist's legacy?
Whitney's mother, Cissy Houston, is set to spin the media world on its head next week with an exclusive interview with Oprah on the OWN Network's 'Next Chapter' followed by the highly anticipated release of her new book 'Remembering Whitney'. She is slated to open up and speak candidly about her daughter's life, her tragic death, and everything in between.
Readers will get a real and uncut chronicling of Whitney's experience as seen through her mother's eyes. The interview given by her family immediately after her death to Oprah's network tended to avoid the 'elephant in the room' on how and why Whitney died. Elements of denial continued with the family's as titled Lifetime reality show 'On Our Own'. Cissy's candor is sure to settle the hearts of many who are waiting to hear the real story behind it all.
The OWN Network has recently become the hallmark of 'airing it all out' on television. Not simply for ratings, but because fans want to know the truth and hear it straight from the horse's mouth. What more will Cissy Houston reveal that we have not already imagined in our minds to be true? Viewers must watch and see.
Follow Britney Spear on Twitter @missbritneysp