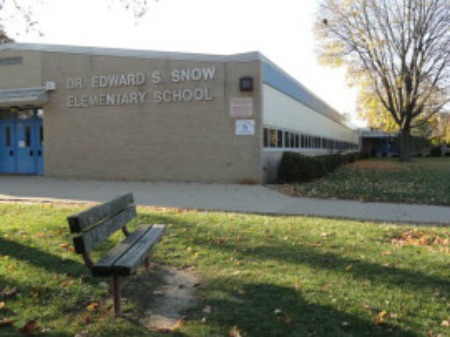 DETROIT (CBS Detroit) It sounds like a Lifetime movie, but this overwhelmingly sad tale is real life for a trio of Dearborn students.
Michael, Drako and Chastity Cannizzaros lost their mother, Nikki, to cancer just before Christmas. Then their father Ray died suddenly from a pulmonary embolism in early January.
That left the three youngsters with a new life, living full-time with their grandmother.
And it's an expensive undertaking to start life over again with three children.
Alysia Schueler, a Dearborn parent whose children are schoolmates of the Cannizzaros, is raising funds and supplies for the newly needy family. She's asking the community to send or drop off donations to Snow Elementary School, 2000 Culver Street, in Dearborn.
"We live in such a great community, we're so blessed to be here, just to see how people are reacting … No parent wants to hear about babies without their parents," Schueler said, adding the Dearborn Rotary has already made a large donation.
Schueler added the kids, aged 8, 9 and 15, are in a state of shock. "Mom was sick for three years, but they tried to hide it from the kids, so they weren't prepared for her to go … And then Dad," she said.
Here's what the fundraiser organizers are seeking:
Checks made out to the grandmother, Shirley Sironen
Gift cards of any kind for food, at grocery stores, and for restaurant meals
Items can be dropped in the school's main office, or mailed to:
Snow School, c/o Alysia Schuler PTA
2000 Culver Street
Dearborn, MI, 48124
For questions on donations, contact Schuler by phone at 313-408-1264, or at alysiarelay@yahoo.com.
http://detroit.cbslocal.com/2013/01/24/community-rallying-around-3-orphaned-dearborn-children/