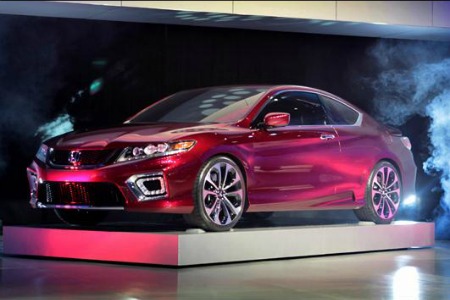 It's that time of the year again. Whether you're an auto 'enthusiast' or simply looking to check out the latest 'four wheeled' fantasies, Detroit's North American International Auto Show has something for everyone.
Closing out a year of repeatedly 'bad' news marked by corrupted officials, diminished politics, and an egregious murder rate, it is refreshing to find that Detroit will be in the media for a positive reason. The Auto Show has been and continues to be a silver lining for the city where automakers, journalists, other professionals, and the public descend upon Cobo Hall to recognize on an international stage the finest in the world of cars.
The show kicks off next week, and judging its latest press, is slated to be the best yet. 2012 witnessed the most successful auto sales jump of the past five years. Such a recovery is sure to encourage auto makers to bring out the best to grace the road this upcoming year. As car companies continue to gain ground in the economy, experts predict that 2013 will usher in even stronger numbers. What a way to kick off a year that is sure to solidify the auto industry's return to glory.
Press Night opens the show, which will enjoy a 9-day run from January 14-27. It is followed by the Industry and Charity Preview before officially opening to the Public. Last year's show saw over a half a million attendees who passed through its doors to gain unprecedented access to the latest in auto innovation.
Do not miss out on the auto industry's most prestigious showcase of the finest in transportation.
For more information on the North American International Auto Show and to purchase tickets, visit https://www.naias.com
Follow Britney Spear on Twitter @missbritneysp