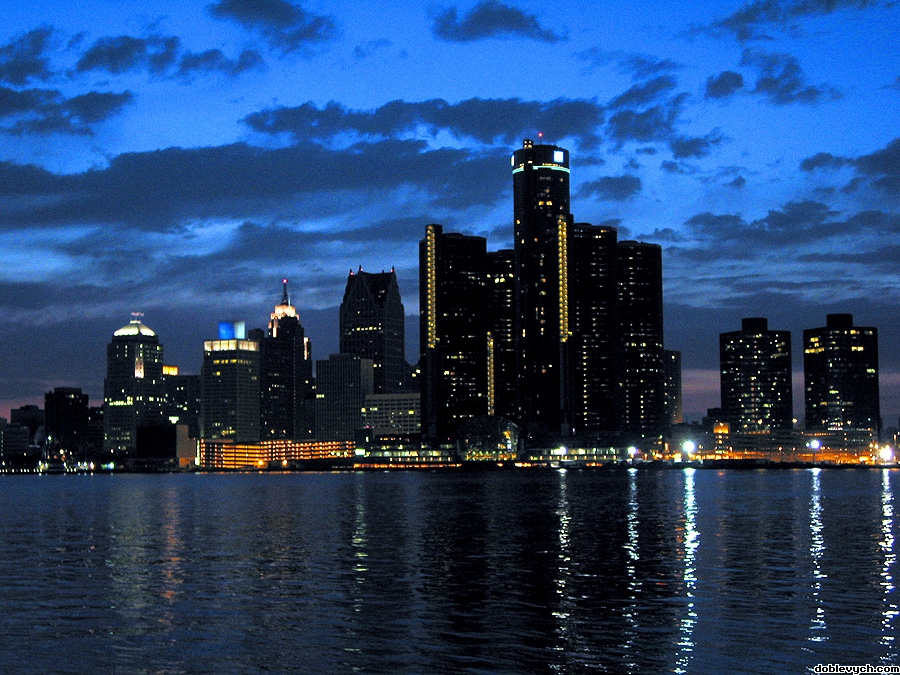 You know how the saying goes: when life gives you pork, revive the McRib… Or was it something about lemons?
My point is, it's when commodity futures dip, not soar, that investors dig in. And while Detroit isn't exactly a commodity like pork, it is at what some believe is the bottom of a 60-year dip, prime time to plant the seeds in this fertile economic garden.
If Detroit is teetering on the edge of some humbling realities, it also is propped at a precarious tipping point that could define its future. But one giant fear still lurks in the not-so far-off shadows: Municipal bankruptcy.
Such a catastrophe, even if welcomed by some, would fit nicely onto Detroit's crisis-driven timeline. Which, since the city's boom in the 1950's, has included widespread blight, severe population decline, startling crime rates, sluggish basic city services, pitiable poverty rates and an ever-looming financial boogeyman (aka an EFM).
This rattling list woes has inspired some to label the city a national basket case. Yet, if despair is in order, most Detroiters didn't get the memo. In fact, many are projecting another ending altogether, one in which the hardships of the past give rise to a powerful hope. For all of its troubles, Detroit is a place where adapting to the whupping of post industrialism actually seems doable, and creative and bravely speculative investment ventures in the city are on the rise.
Supported by state, federal and private sector boosts, these upticks are actually gaining credence, so much so that moguls like Quicken Loans headman Dan Gilbert, longtime Detroit investor Mike Illitch, and financial guru John Hantz are racking up investments and beginning to build on long-term investments in the city. In other words, Detroit is the Place To Be. That's not only a hip and speculative reality but also the title of a new book that's getting national buzz.
Perhaps Dan Gilbert knows it best. He is adding to his Detroit skyscraper collection.
The Detroit News today reports:
This would be the 16th purchase of a downtown property by Gilbert and company since January 2011. Gilbert, founder and chairman of Quicken Loans, relocated the headquarters of the nation's largest online home mortgage lender from Livonia to Detroit in August 2010. Gilbert's portfolio of companies has since moved more than 7,000 people to work in downtown.

…. "Our focus in 2013 will be on the three R's — residential, rail and retail — all of which are vital in creating the vibrant, thriving urban core that we all envision," Gilbert said in the statement.
Detroit stocks may be in the crapper but who cares? It's the futures that count.
About Post Author