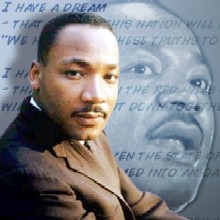 You don't have to be a religious follower of local news to see that Detroit has been on the receiving end of plenty of gifts, donations or, as some would say, handouts.
Call it what you will, Mayor Dave Bing has been clear that Detroit has, at this point, no choice but to set pride aside and ask for help in any way, shape or form.
He's a mayor that ain't too proud to beg, and in fact admits he spends an "important" portion of his time as mayor seeking help from the state, the feds, and the private sector. And rightfully so. As a leader, you do what gotta do, you take what you can when the going gets excruciating.
Over the past two months alone, the city has received millions on federal grants, big-ticket donations and in-kind gifts of everything from community building to toilet paper. It's hardly enough to make a big dent in the city's financial issues, but every bit counts.
In fact, much of the good news the city has to share lately has been about a donation or grant to the city.
Take Ford's recent $10 million donation which in part went to meet costs at a city-run activity center. Or the news that a long abandoned "eyesore" would be demolished with a 6.5 million grant from the feds. How about the good news that Detroit would reinstate 26 firefighters with a 5.6 million grant from FEMA? While the gift of money always pleases, in-kind donations to Detroit firefighters have been announced this holiday season, as Art Van donated more that 150 mattress sets to Detroit firehouses o Christmas eve. Last month firefighters got a donation of basic supplies that the city has not been able to provide—like soap and toilet paper—from Detroit Chemical and Paper Supply company and the Andiamo Restaurant Group.
That said, Bing said there are "quite a few" more donors lined up to help Detroit amble through this financially stricken time.
Perhaps one of the most interesting plea for support comes from a program to help beef up if meager personnel numbers.
Bing has consistently responded to questions from reporters saying ""We just don't have the people to get this done as quickly as we would like to" regarding various initiatives he has laid out.
So how can Detroit get more management level jobs without paying the high price? Bing mentioned a program at a press conference recently in which the city would seek to get businesses to "loan" their management-level employees to the city. That's right.
"Because of the cutbacks we have had from a personnel standpoint we are very stressed, we are very light at the management level so we are now reaching out to certain businesses around the state in particular to see whether or not they could loan us executives from anywhere from one to two years," Bing told reporters on Monday. "We're getting some positive feedback there."
Aside from being an HR conundrum, who would be willing to lend a manager to the City of Detroit?
We shall see.