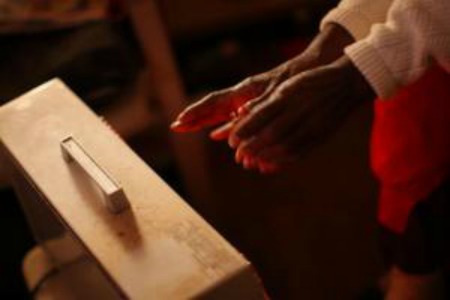 DETROIT (WWJ) – The City of Detroit, in conjunction with the local nonprofit homeless service providers, has two warming centers to offer residents a break from the winter chill.
Cass Community Social Services and Operation Get Down have both been designated as the city's warming centers to stay open through March 31. Both centers are designated to open from 7 p.m. to 7 a.m. during inclement weather, including holidays, and are expected to accommodate between 200-250 persons at a time.
The warming centers are designated to provide temporary relief to persons who are homeless or to those who don't utilize existing homeless shelters available within the city limits.
If the forecast calls for low temperatures of 10 degrees or lower, services will be extended to include daytime hours. The centers will extend the hours of operation until noon or operate on weekdays when the daytime temperature remains 35 degrees or below.
Upon entering the warming center, individuals are expected to complete the intake process for admission. Individuals are supervised at all times to ensure the safety of all parties. They are also provided with two hot meals, counseling, showering and sleeping accommodations.
In the event that an individual needs medical attention, an on-call nurse may be contacted for minor medical needs.
Cass Community Social Services is located at 3901 Cass Avenue, between Woodward Ave. and Second Street. The center capacity is approximately 50 beds, available for women and children only.
Operation Get Down is located at 6821 Medbury Street, between I-94 service drive and E. Grand Boulevard. This facility has a capacity of approximately 200 beds and serves women, men and children.
Transportation to both warming centers is available.
For more information, contact Cass Community Social Services at 313-883-2277 or Operation Get Down at 313-921-9422.
https://detroit.cbslocal.com/2012/12/26/detroit-opens-2-warming-centers-in-city/