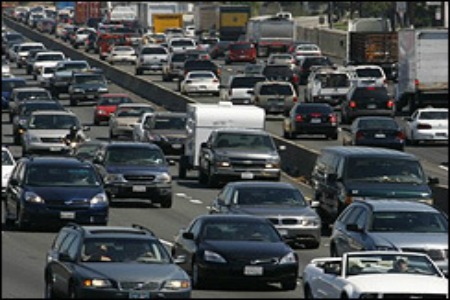 SOUTHFIELD — The holidays are a time of cheer, but they can also be a time for battling traffic and bad weather on the road. Staying safe should be a top priority for all travelers so Better Business Bureau of Detroit and Eastern Michigan recommends taking a few precautions when hitting the road this holiday.
"Before hitting the roads, give your car the attention that it needs," said Patrick Bennett, BBB Director of Community Relations. "Make sure you are well-equipped and know where to turn should the unexpected happen."
BBB recommends taking the following steps for safe driving this holiday season:
* Create a car safety kit. Holiday driving often includes the threat of dangerous winter weather. Snow and ice lead to accidents, car troubles, long delays and road closures. You can prepare for bad weather by creating your own safety kit. Basics for the kit include blankets, flashlight with extra batteries, radio, first aid kit, jumper cables, non-perishable foods like granola bars and nuts, bottled water, an ice scraper and warm gloves.
* Take the car in for a checkup. Breaking down on the side of the road can definitely put a damper on the holiday spirit. If your car is due for a check up, take it in before making that long haul. At the very least, check the car's fluid levels, wipers and tire pressure. Check the condition of your tires and, if you plan on driving through serious winter weather, consider getting snow tires.
* Take BBB with you. When you're away from home or in the midst of an emergency, it's hard to know which businesses — such as tow trucks and locksmiths — you can trust. The good news is you can now rely on BBB's mobilized website or the BBB iPhone App. for finding businesses you can trust when you're away from your computer.
* Start early and slow down. The best way to fight holiday traffic is to give yourself some extra time to make the trip, and don't speed. Speeding leads to accidents, which slow traffic and cause bottlenecks. Also, if you're caught speeding by law enforcement, that adds travel time and puts a dent in your holiday spending.
* Drop the distractions. According to the Insurance Institute for Highway Safety, drivers who use hand-held devices are four times as likely to get into crashes serious enough to injure themselves. When you're behind the wheel, don't text and drive, use a hands free headset when talking on the phone, and get someone else to fumble with the GPS.
https://detroit.cbslocal.com/2012/12/24/bbb-tips-for-avoiding-the-holiday-travel-headache/
About Post Author