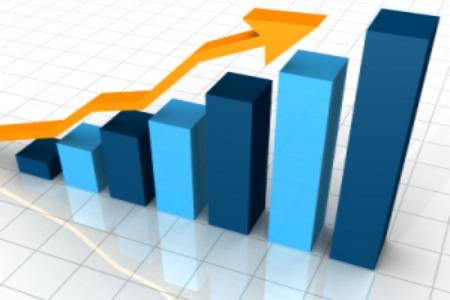 LANSING — A new study released Thursday by Engine Advocacy, a San Francisco-based nonprofit advocacy group for tech companies, showed that Michigan ranked third in the nation for high-tech job growth from 2010-2011.
The report also showed Lansing ranking as the sixth top metropolitan area in the U.S. for high-tech job growth over the same period, and a suburban Detroit region containing Warren, Troy and Farmington ranking 13th.
"This news really captures what is special about Michigan — we discover things, we make things, and we make things work," said Michael A. Finney, president and CEO of the Michigan Economic Development Corp. "Very few places in the world can match our technology leadership, R&D capabilities, and world-class workforce. These strengths make us a great location for high-tech innovators to grow their businesses and create jobs."
Engine Advocacy commissioned the San Francisco-based Bay Area Council Economic Institute to analyze Bureau of Labor Statistics data to identify communities around the country that are experiencing pronounced job growth in tech.
"This is great news for the Lansing area and for the state of Michigan," said Travis Stoliker, marketing director of Liquid Web, a Lansing-based Web hosting company. "Now our challenge is to build on this positive momentum and continue to encourage and support technology startups, entrepreneurs, education and training."
"We are proud to be part of the bright spot of Michigan's rebounding economy," said Joe Ford, co-founder of Netvantage Marketing, a Lansing search engine marketing firm with an office in Grand Rapids. "The technology sector will continue to boost Michigan's economy and make the Great Lakes State a hotspot for innovation on the global stage. We should continue to invest in talent to spur new tech startups in Michigan."
National key findings from the Engine Advocacy study include:
* Jobs in high tech industries exist almost everywhere, with 98 percent of U.S. counties home to at least one high tech business;
* Hubs of high tech employment can be found in unexpected places, including communities in the Midwest, South, West, Northeast and along both coasts;
* Employment growth in the high-tech sector has outpaced growth in the private sector by a ratio of three-to-one since the dot-com bust's bottom in early 2004;
* High tech job growth is projected to outpace the job growth of the economy as a whole over this decade, expanding by 16.2 percent between 2011 and 2020; and
* Higher wages and job growth have significant effects: the creation of one job in the high tech sector is estimated to best associated with the creation of 4.3 other jobs in local economies.
"The dynamism of the U.S. high tech companies matters not just to scientists, software engineers and stockholders, but to the community at large," said Enrico Moretti, professor of economics at the University of California- Berkeley and author of The New Geography of Jobs. "While the average worker may never be employed by Google or a high tech startup, our jobs are increasingly supported by the wealth created by innovators."
"This research confirms the story that I see unfolding every day in cities across the country," said Michael McGeary, senior strategist for Engine Advocacy. "The trajectory for job growth and the higher incomes of tech workers, combined with the job multiplier effect, make the high-tech sector a key driver of economic growth in cities across
America."
For more information on the study visit: www.engine.is/techworks
Lansing's No. 6 spot came on the achievement of high tech employment growth of 17.6 percent in a single year.
"There is no doubt in my mind that one day, our region will be known by all as a hub for high tech business competing with Silicon Valley," said Bob Trezise, president and CEO of the Lansing Area Economic Partnership. "Being named on lists like this among top communities in the country makes that prediction more likely."
More at www.purelansing.com.
Engine Advocacy is a non-profit advocacy organization for tech entrepreneurs that includes companies like Mozilla, LivingSocial and Yelp.
https://detroit.cbslocal.com/2012/12/06/report-michigan-no-3-in-nation-for-tech-job-growth-lansing-no-6-among-metros/
About Post Author