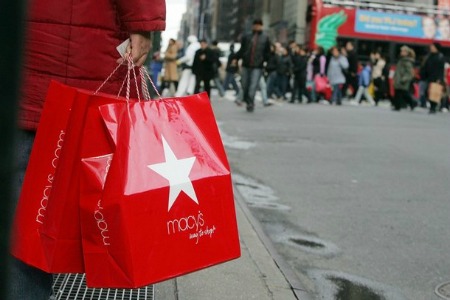 DETROIT (CBS Detroit) Last-minute shoppers take heart: Macy's is staying open for a 48-hour straight Christmas shopping marathon from 7 a.m. Friday, Dec. 21 to 7 a.m. Dec 23.
It's a national initiative that includes Macy's at Oakland Mall in Troy and Macy's at Twelve Oaks in Novi. Stores will stay open until 6 p.m. on Christmas Eve.
A special "one day sale" will be tied to the event, and shoppers who need a little extra help with their gift list will find special offers for "great 'gifts under' $100, $50 and $25."
This follows an effort by Macys, Walmart, Target and other retailers to gain a holiday shopping advantage by opening on Thanksgiving for Black Friday shopping. Workers fought back with a petition asking the retail giants to stay closed to "save Thanksgiving."
It appeared to work: 30 percent of Americans in a new Reuters/Ipsos poll said they shopped either online or in stores Thanksgiving Day — a higher number than those who said they shopped on Black Friday. Twenty-nine percent of respondents said they shopped on Black Friday.
In more good retail news: Online Black Friday shopping hit $1.04 billion in 2012, according to comScore, a 26 percent increase over last year.
Macy's is hoping to capitalize on the upswing.
"For the first time ever, Macy's will keep most stores open around the clock for the last weekend of holiday shopping, an expansion of our successful marathon that began at select stores in 2006," said Peter Sachse, Macy's chief stores officer, in a press release.
He added: "We hope to make it easy for our customers across the country to finish their shopping at any time of day or night and with the benefit of the great deals and value they count on from our One Day Sale events."
Macy's began the tradition of keeping its doors open 24-hours with Macy's Queens Center in 2006. Macy's added additional stores in subsequent years, and last year offered customers the opportunity to shop outside regular store hours in 14 locations that were open 24 hours and in 27 locations that offered extended hours.
https://detroit.cbslocal.com/2012/12/07/macys-stays-open-for-48-hour-christmas-shopping-marathon/