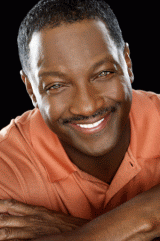 Shortly after the reconstruction period early in the 19th century, post-slavery African Americans challenged the political system deemed only for White males. Many Blacks broke the color barrier defined by the American apartheid system. In 1860, the first elected Mayor of a U.S. town was Pierre Caliste Landry of Donaldsonville, Louisiana. This trend would end quickly due to the progressive period of Jim Crow. However, the Civil Rights Movement gave way to a group of profound, prophetic, and progressive mayors who would be elected in major Black cities during the 1960s. In 1967, Carl B. Stokes of Cleveland, Ohio became the first Black to be elected mayor of a major U.S. city. He was followed by Richard G. Hatcher of Gary, Indiana, and Walter Washington of Washington, D.C. This gave rise to a date marked in history—November 6, 1973—when Coleman Alexander Young was elected the mayor of Detroit. Young served five terms and he was Detroit's first African-American mayor. Soon, Black mayors would be elected all across the country, including Maynard Jackson of Atlanta, Georgia in 1973, Tom Bradley of Los Angeles, California in 1973, Ernest Nathan Morial of New Orleans, Louisiana in 1978, Harold Washington of Chicago, Illinois in 1983, David Dinkins of New York, New York in 1989, and Mayor Brenda Lawrence, the first Black woman elected in the City of Southfield, Michigan in 2001.
Today, society gives mention to our ancestors and those who stood the lines, championed petitions, excluded racism, diversified segregation, and ignited urban America. From roots of slavery, Black men and women who helped build the United States now represent the U.S. and its local communities. There have been more than 640 Black mayors elected across the nation and there are many more to come. African Americans have made profound contributions to society and its growth since the days of President Lincoln. As Detroit continues to grow, we cannot forget the struggles and sacrifices made so that Blacks could lead a city with a population that is 85% African American and home to 350,000 Black voters. It was just 39 years ago that Black people were relegated to only sweeping the floors of the Coleman A. Young Municipal Center. Today, we honor the one who deserved to have City Hall named after him. Remembering the legacy and the history allows for clarity during these times of uncertainty, deficits, and struggling leadership to not give up the fight for equality, proper representation, better quality of life and access to economic prosperity.
Thank you, Mayor Coleman A. Young. No matter the piety, temptation, individualism, unrighteousness, self-proclamation, outside influences, and turncoat leadership, Detroit will never forget our history and America's first Black mayors.