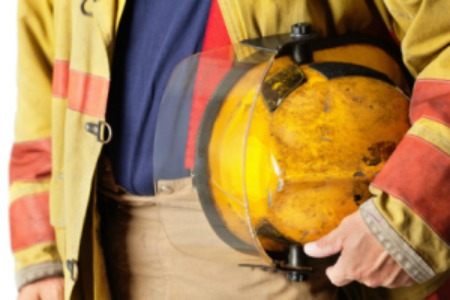 DETROIT (WWJ) – A fledgling small business in Detroit is destroyed by fire, leaving its employees without jobs just weeks away from Christmas.
Darrius Hooper opened DMH Printing on 7 Mile Road near Southfield only a couple of months ago. He hired 12 people and business was starting to grow.
That was before an explosion and fire turned his dreams into a pile of rubble.
"The customers were just starting to get familiar with this location because of course, I mean, with a new business, people are not familiar with it. Once people get familiar with it, they'll start frequenting you and that's what was happening," he said.
An apparent gas explosion took out the entire building around 4 a.m. Wednesday.
Hooper said not only has he lost everything, including thousands of dollars of equipment, but now his employees no longer have jobs going into the holiday season.
"We're just trying to help the community and wow, this is what we get. And then it's Christmas time and we're trying to help kids as well, and we can't even help ourselves now," he said.
No injuries were reported. An investigation is ongoing.
https://detroit.cbslocal.com/2012/12/05/detroit-business-destroyed-after-gas-explosion-fire/