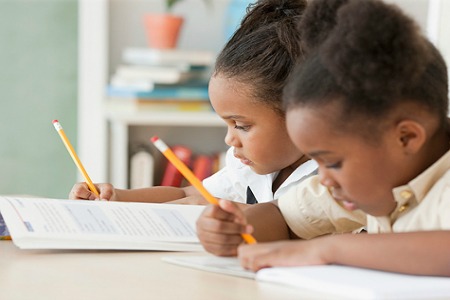 DETROIT (WWJ) – In an unusual move, the American Civil Liberties Union of Michigan is suing the state and the Highland Park School District for allegedly "failing to take effectivesteps to ensure that students are reading at grade level as set forth by state law and Constitution." A Wayne County Circuit Court judge is hearing arguments Wednesday.
The suit is based on the fact less than 10 percent of Highland Park's students in grades third through eighth are proficient in reading and math, based on Michigan Education Assessment Program (MEAP) scores. By 11th grade, less than 10 percent of students score proficient in reading or math on the Michigan Merit Exam (MME). An independent evaluation to assess the reading proficiency of the plaintiffs found that students were reading between four and eight grades below their current grade level.
According to the lawsuit, inadequate mastery of basic reading skills in Michigan school districts is a violation of state law, which requires districts to provide additional remedial assistance to students who are not performing at grade level. In addition, the state Constitution requires that "the legislature shall maintain and support a system of free public elementary and secondary schools as defined by law" and singles out education as a uniquely important state function.
The ACLU of Michigan is asking for immediate remedy by the state, including research-based methods of instruction, highly trained educators and administrators, a process for monitoring progress, new educational materials and textbooks, and a clean and safe learning environment. The organization also cited serious academic deficiencies caused by a documented lack of books, outdated materials, filthy classrooms and bathrooms.
http://detroit.cbslocal.com/2012/12/05/aclu-sues-michigan-over-highland-parks-poor-academic-performance/