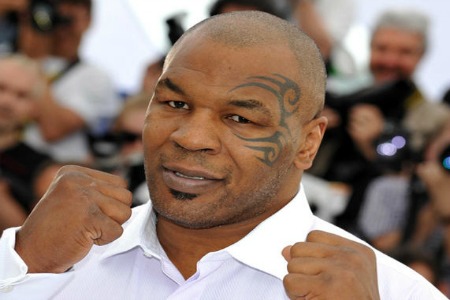 DETROIT (WWJ) – Mike Tyson will bring the one man-show about his life to Detroit next spring, with a stop at the Fox Theatre in April.
The former undisputed heavyweight champion of the world and record holder as the youngest boxer to win the WBC, WBA and IBF heavyweight titles, Tyson says he looks forward to coming to Detroit with its boxing history.
"I'm ready to come to Detroit – Joe Louis, Sugar Ray Robinson – gotta represent that," said Tyson.
He paid a special tribute to the late Emmanuel Steward.
"He had the best gym because he had them all in the same gym boxing one another," said Tyson. "His amateur team was always the best amateur team in the world because he had them boxing the great fighters. He was just the man."
Tyson says the show is an honest look at his life…that is sometimes painful to re-enact.
"It's true … it hurts, it does really hurt. And the stuff that hurts the most the crowd laughs at – and that takes me back – a certain point in my life that destroyed me — "and that's funny to you,"" said Tyson.
He says he got the idea while watching "A Bronx Tale" on Broadway. "Mike Tyson: Undisputed" is directed by Spike Lee.
Mike Tyson: Undisputed Truth will be at the Fox Theatre April 6, 2013
https://detroit.cbslocal.com/2012/12/03/mike-tysons-one-man-show-coming-to-the-fox-in-2013/