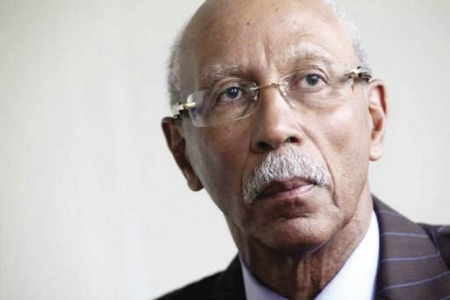 DETROIT (WWJ) – Detroit Mayor Dave Bing is now the target of a recall effort.
Wayne County officials approved language for a recall petition Nov. 5. Organizers will now have until early February to gather 43,000 signatures to trigger a special election in May.
If a special election is forced, the city clerk said it would cost Detroit at least $500,000.
When contacted by reporters, the mayor's office said they are focused on getting the city back on track and would not comment on the recall effort.
Bing most recently drew criticism for his comments during an interview with CNN, when he said he has "the second most difficult job in this country behind the president." He also came under fire for calling city workers "entitled."
"We've got a lot of people who are city workers, who for years and years, 20, 30 years, think they are entitled to a job and all that comes with it… Nobody wants to go backwards, but in order for us to move this city forward we're going to have to take a step or two backwards," he said.
The recall effort comes amid a flurry of financial problems in the city, which could run out of cash before the end of the year, according to experts.
https://detroit.cbslocal.com/2012/12/04/detroit-mayor-dave-bing-target-of-recall-petition/
About Post Author