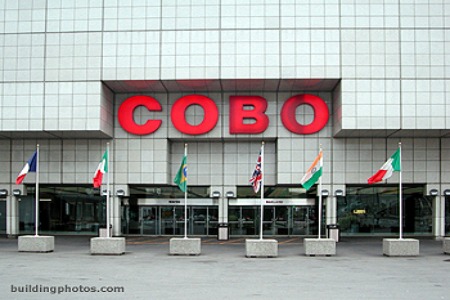 DETROIT (WWJ) – The L.A. Auto Show is the center of attention this week among auto enthusiasts but you have to come to Detroit for the only International Auto Show.
WWJ's Mike Campbell has a look at how construction on a three story atrium at Cobo Center is coming along during an exclusive tour of the renovations with the Capital Programs Manager Thomas Tuskie.
Tuskie notes that what used to be the arena will be a grand ballroom with windows showing the skyline and the Detroit river front.
Patrick Bero is the CEO that runs the Cobo Exhibitions Center for the Regional Authority, he says there have been major upgrades to the mechanical workings of the building:
"You can control the whole building from an iPad, you can put lights on and off, you can control room temperature – it's pretty amazing."
Bero says they've saved about two million dollars a year in operating costs with those mechanical upgrades.
https://detroit.cbslocal.com/2012/11/27/cobo-center-renovations-under-budget-on-schedule-says-regional-authority/