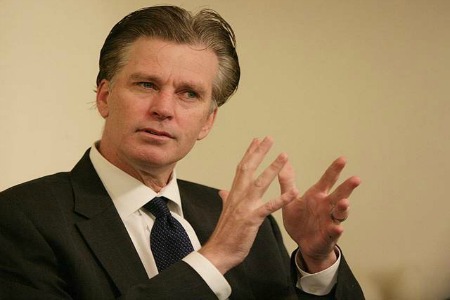 For the last year we've heard all kinds of excuses as to why things have not gotten better in the city. We've watched how the leaders of Detroit municipal government went to great lengths to explain why things are not working in Detroit government and who is to blame.
In essence, like a political circus we are told the Detroit City Council is to blame for the ineffective functioning of city government.
In other cases we are informed that it is not the council's fault but, rather, that of Detroit Mayor Dave Bing whose governance style has faced questioning from the legislative arm of the city.
In other instances we've seen the malfunctioning of the entire apparatus of Detroit government laid at the feet of department heads and their archaic departments. They are responsible for some of the mishaps in the city, and the downward spiral of city services, we are made to believe.
But the reality is that in every organization there is a chain of command that accompanies delegated authority. The chain of command clearly stipulates who is responsible for what and when it should be done. There is no room to negotiate mediocrity or incompetence. There is no room to explain the after-effects of a disaster or EMS showing up late that leads to a tragic conclusiion. With the resources in place, the job must be done, period.
So in the case of Detroit government, which stands to run out of money by the end of December, it's time for leaders at city hall to take charge of the financial crisis and address it head-on. It's time for them to tell their spin doctors and staffers to stop passing the blame around on their behalf and get to work.
The reality is that Detroit is in dire straits. We either believe it or not. We either step up and address the crisis facing the city, which is directly responsible for the half-baked services residents are receiving, or see Detroit gradually contract.
How long can government leaders in Detroit keep blaming each other for inaction instead of taking the lead? Though the blame-game strategy is an old political tool it should not be played at the expense of those who have to wait for hours for bus on Woodward Avenue to get to their jobs.
If roles were reversed and those who have to wait for hours for bus service rode in swanky city-issued cars, and city officials in turn rode the bus for a month, they would realize the urgency of taking care of the business of the city.
Leadership is not afraid. Leadership means stop blaming and making all the excuses about why you've not taken a position or come up with an aggressive solution and take a stance because that's why you are being paid by taxpayers. I can't recall how many times at functions I've been approached by officials or their representatives trying to spin an issue or tell me who is the roadblock to getting things done. In most of these conversations I hardly hear what they've proposed or are pushing. I'd rather sit down and listen to a realistic solution that addresses the fiscal cliff Detroit is facing than waste time listening to why everything isn't working and who is to blame.
Conveniently, we can blame all mayoral administrations and city councils that served this city for the past decades for where Detroit is today, but that wouldn't serve the city well because inasmuch as it is important to know what took place before now, Detroit's leaders today must show the way to the future. They can't be stuck in the past.
Detroit Mayor Dave Bing announced an agreement reached with State Treasurer Andy Dillon that, among other things, requires the city to complete reviews of problems in its property tax and assessor's offices by Dec. 14, case management reform in the law department to be done by Feb. 28, as well as reforms in the police and fire departments, public lightening, income tax and real estate departments by March 31.
The reform agreement, which calls for improvements in Detroit's tainted contract bidding process also seeks to reduce fraud in the city's worker compensation system.
But for a city government that has been slow to make progress it makes you wonder if Detroit can address these structural issues to avoid a fiscal cliff by the deadlines set. For the Treasury Department to release proceeds of a $137 million bond sale — currently held in escrow — the city needs to stay afloat, but it must first meet the various timelines of these proposed reforms.
The Detroit Financial Advisory Board has been informed that the city is on the verge of running out of cash to pay its bills by $3-5 million in mid-December alone.
If the blame game is stopped, Detroit can do this. Hiring a restructuring firm to lay out a five-year outlook for the city's finances and how it can restore its financial stability is crucial, depending on what kind of firm it is. Due diligence must be exercised to ensure that the competent and respected firm is chosen to get this work done.
The agreement also calls for hiring another firm to create a new operational plan for each city department, which is a good idea only if the recommendations of the firm are implemented. If not, it will be a waste of taxpayer money to hire a firm to carry out recommendations only to sit on the shelves in someone's office as an exhibit.
There's no time to waste.
Bankole Thompson is editor of the Michigan Chronicle and the author of a six-part book series on the Obama presidency. His book "Obama and Black Loyalty," published in 2010, follows his recent book, "Obama and Christian Loyalty" with a foreward by Bob Weiner, former White House spokesman. Thompson is a political news analyst at WDET-101.9FM (NPR affiliate) and a member of the weekly "Obama Watch" Sunday evening roundtable on WLIB-1190AM New York and simulcast in New Jersey and Connecticut. E-mail bthompson@michronicle.com or visit his personal page at www.bankolethompson.com.