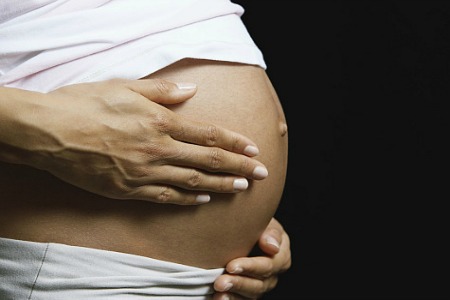 LANSING (WWJ) – Should Michigan residents get a tax credit for a child before it is born?
State lawmakers discussed legislation at a House Tax Policy Committee on Tuesday that would allow a fetus of at least 12-weeks to qualify as a dependent for state income tax purposes.
Current state law allows parents to claim a $3,700 tax deduction for a dependent. WWJ Lansing Bureau Chief Tim Skubick says House Bills 5684 and 5685 will extend that tax exemption to expecting parents.
Dan Jarvis, for the Michigan Family Forum, said Michigan would be the first in the nation to implement such a policy.
"It changes the definition of what a dependent is, and again, if there are expenses associated with children who are born, clearly there are expenses associated with the pregnancy as well. So, this is to help offset those expenses," Jarvis said.
Opponents of the legislation, like the Michigan National Organization for Women, say the bill has a hidden agenda.
"These bills would be a first step toward establishing fetal personhood and banning abortion," said Mary Pollock, with Michigan NOW. "They want fetal personhood and they want to put a fetus' rights above a mother's rights."
Supporters like Jarvis, however, say that's not the case.
"There is no abortion agenda here, really. It's about tax credits for young families who are struggling to make ends meet," he said.
The fetus tax credit, which could ould cost the state $5 million to $10 million a year in revenue, is currently pending in a house committee.
https://detroit.cbslocal.com/2012/11/21/michigan-lawmakers-mull-fetus-tax-credit/