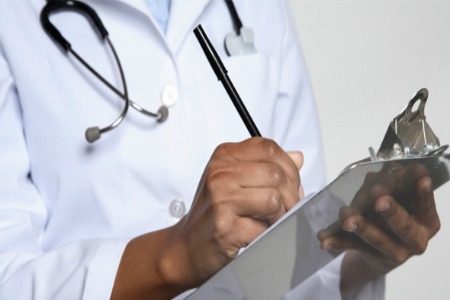 Health insurance consumers won't be discriminated against because of pre-existing conditions, can't be charged more because of gender and will be guaranteed a basic set of benefits under historic new federal regulations published Tuesday.
Think of them as the Patients' Bill of Rights that eluded former President Bill Clinton more than a decade ago. The regulations carry out the promises of President Barack Obama's health care reform law, which will extend health insurance coverage to 30 million people over a decade and outlaw some of the industry's most notorious practices.
Health insurance companies, state regulators and consumer advocates have eagerly awaited these rules since Obama enacted the health care overhaul in March 2010.
The details contained within the 331 pages of regulations are crucial for health insurance companies and states preparing for the new options that will be available to uninsured people and small businesses starting in 2014. The health insurance exchanges, online marketplaces where consumers can shop for plans and determine whether they qualify for tax credits to pay for private insurance coverage or Medicaid benefits, are slated to be open for business on Oct. 1, 2013.
"Americans in all 50 states will have access to an exchange and the benefits of the new law," Health and Human Services Secretary Kathleen Sebelius said on a conference call with reporters Tuesday. "Beginning in October next year, families and small-business owners everywhere will be able to shop for affordable, quality health coverage."
The Department of Health and Human Services published three separate regulations Tuesday. Broadly, the rules restate the health insurance market reforms in Obama's health care law. But health insurance companies and state officials that aren't actively resisting the implementation of Obamacare need the details to ensure that health insurance exchanges are ready, and health plans available for sale on time.
One lays out the rules requiring health insurance companies to sell coverage to anyone who applies, prohibits charging women more than men, limits how much people must pay additionally based on age, where they live, family size and whether they use tobacco, and guarantees renewal of health coverage every year.
https://www.huffingtonpost.com/2012/11/20/health-care-reform-rules_n_2165152.html?utm_hp_ref=politics&ir=Politics&utm_hp_ref=politics
About Post Author