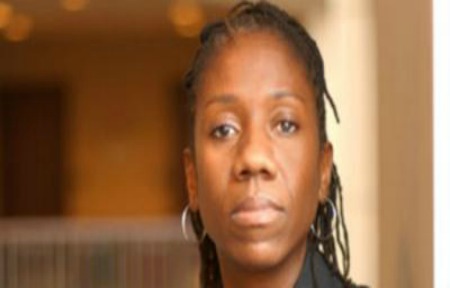 The Root) — Civil rights attorney and law professor Sherrilyn Ifill will be the next president and director-counsel of the NAACP's Legal Defense and Educational Fund Inc. (LDF), the racial-justice organization announced today.
Ifill, who will take on her new role in January 2013, is no stranger to LDF's work. Early in her career, before joining the faculty of the University of Maryland School of Law, authoring On the Courthouse Lawn: Confronting the Legacy of Lynching in the 21st Century and making a name for herself as a respected civil rights strategist, she served as assistant counsel in LDF's New York office. There she litigated voting-rights cases, including the landmark Voting Rights Act case Houston Lawyers' Association v. Attorney General of Texas.
"It was a dream come true to serve as a lawyer at LDF years ago, and it is a high honor to return to this premiere institution as president and director-counsel," Ifill said in a statement today. "I am looking forward to working with the LDF team, allies and partners to advance an innovative 21-century civil rights practice that confronts the barriers to equality and justice in the lives of the most marginalized members of our community."
In her new role, Ifill will lead LDF's efforts to expand political participation, forestall injustice in the criminal-justice system, broaden avenues of educational opportunity, defend economic freedoms and further the nomination and appointment of fair-minded and diverse judges through impact litigation and advocacy.
"With Sherrilyn at the helm, LDF will be stronger as the fight for racial justice in the 21st century continues," Gerald Adolph, co-chair of LDF's board of directors, said.
Ifill, a contributor to The Root, has provided her analysis of a range of topics, including racialized attacks on President Obama, affirmative action, voter-ID laws and the impact of Supreme Court decisions.
https://www.theroot.com/buzz/sherrilyn-ifill-named-naacp-ldf-president?wpisrc=root_more_news
About Post Author