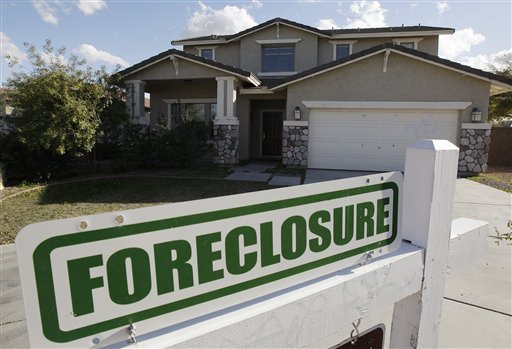 DETROIT (WWJ) – A new report says Metro Detroit's foreclosure crisis is improving. RealtyTrac, a California-based foreclosure tracking firm, says mortgage defaults across the Tri-Counties plunged 52-percent in October, compared to last year.
But Rachael Saltmarshall, President of the Detroit Association of Realtors, is among those refuting the relevance of those numbers.
She told WWJ Newsradio 950 that, if things are getting better, she's not seeing it.
"I have go to out and actually expect, you know, over 25 properties a week where you see that the bank is just not getting to, and they'll slap a notice on the door, but yet the roof is open 'cause it's been burned up for two years," said Saltmarshall."This is exactly what has occurred with many of these properties."
Saltmarshall said that banks often aren't taking care of those foreclosed properties when they do come "off the books."
"Because they don't know exactly what to do, as far as about them, they've charged them off. And so they haven't done anything with the properties," she said. "They haven't started foreclosure proceedings, boarded that property up — they're just kind of in purgatory."
The reality, Saltmarshall said, is that the Metro Detroit area remains littered with thousands of technically bank-owned but abandoned, homes in disrepair that remain a blight [in] neighborhoods..