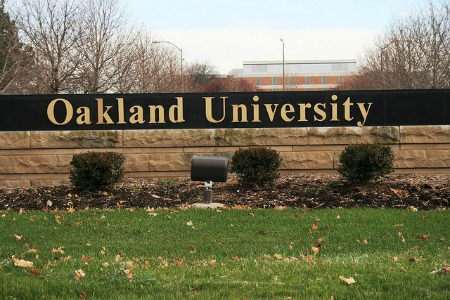 Oakland University Accidentally Tells Students 'Shots Fired' While Testing Emergency System
It looks like Oakland University's emergency alert system needs a few more tests to work out the kinks.
While testing the text notification system Tuesday afternoon, the Metro Detroit university mistakenly sent a voicemail to community members informing them of shots fired on campus:
"The Oakland University Police Department has received reports of shots fired on campus. The suspect is currently at large and the campus is on lockdown."
OU's newspaper, the Oakland Post, has audio of the voicemail. According to the paper, the message was attached to a text but was not the result of an individual's mistake.
Individuals took to the school's Facebook page to express irritation, confusion and the sentiment that people shouldn't make such a big deal out of it.
"After tragic shootings that happened at colleges like, Virginia Tech and the University of Texas — yes I'm going to be scared," wrote Alyssa Bracha McMillan.
Beyond the accidental message, students and community members complained about not receiving the alerts despite being signed up for them.
Officials sent corrections via email, text, voicemail and social media channels several minutes after the original message, according to a statement issued by the school.
"University officials regret the error and any confusion and inconvenience it may have caused, and are working to ensure this mistake does not happen again," it continued.
http://www.huffingtonpost.com/2012/11/13/oakland-university-shooting-message_n_2124711.html?utm_hp_ref=detroit