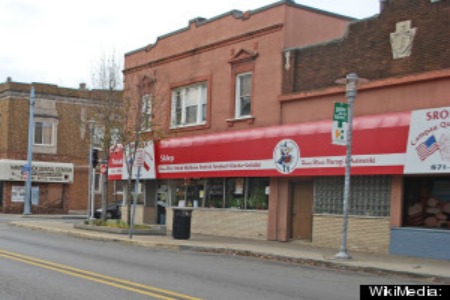 The Hamtramck Recycling & Transfer Center is getting close to opening and expects to create a few dozen jobs when it begins operations in 2013.
The green business is refurbishing an old waste-transfer building at the corner of Hamtramck Drive and Denton Street. The 32,000-square-foot building will pick out a number of recyclable materials from industrial waste, such as metal, cardboard, paper and plastics. The idea is to profit off of the wasted commodities that too often end up in the garbage.
"There is not really anybody who specializes in industrial waste," says Seth Kruger, president of Hamtramck Recycling & Transfer Center. "A lot of manufacturers are looking for ways to find less of their material end up in a landfill."
The Hamtramck Recycling & Transfer Center is a family owned business that has been in the works for the last year. It currently employs 11 people and expects to employ as many as 42 when its going full steam. The company hopes to begin operations in early 2013 and is looking to hire primarily local residents. So far about 50 percent of the firm's current workforce calls Hamtramck home.
"We're ramping up our employment to operate our system," Kruger says. "We will be hiring as the intake of material increases."
The project received $470,000 in brownfield tax credits last year from the state of Michigan. When the project began, the building had been vacant for several years and had fallen into significant disrepair.
https://www.modeldmedia.com/devnews/hamtramckrecyclingcenter111312.aspx
About Post Author