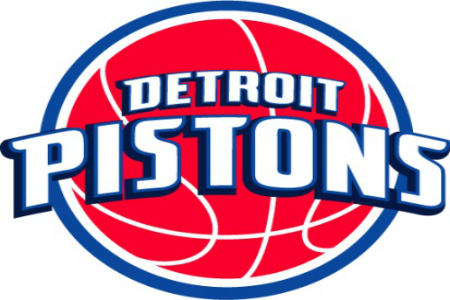 A PORTION OF PISTONS TICKET SALES TO HELP FEED THOUSANDS ACROSS METRO DETROIT
AUBURN HILLS, Mich. – The Detroit Pistons and Forgotten Harvest are hosting their annual Thanksgiving dinner for hundreds of families Nov. 15 from 5:30-7 p.m. at The Palace of Auburn Hills.
Pistons players, coaches and Palace Sports & Entertainment staff will host the dinner that will include performances from Pistons Entertainment and an appearance from Pistons' mascot Hooper.
"Thanksgiving is a time for family and friends to gather and enjoy each other's company," said Dennis Mannion, President and CEO of Palace Sports & Entertainment. "We want the community to view us as part of their family and we are honored to celebrate this special time and holiday with so many deserving people."
"We are so grateful to the Detroit Pistons Organization for their continued support of this great event and making it an annual tradition," said Susan Goodell, president and CEO of Forgotten Harvest, named America's largest food rescue last year by rescuing a record 43.9 million pounds of food in metro Detroit. "This special Thanksgiving feast brings so much joy and happiness to many families in the Pontiac area who deserve it."
In addition to Forgotten Harvest, the Pistons are also partnering with the following organizations to make this year's Thanksgiving dinner a success: corporate partners Tim Horton's and Coca-Cola; and donating partners, Levy Restaurants, Parsonage Events of Clarkston and Nordlie Inc.
A portion of the proceeds from each ticket purchased for Pistons home games on Nov. 16 and Nov. 18 will go to Forgotten Harvest – the equivalent of 25 meals per ticket sold – to feed Metro Detroiters in need.
Purchase Detroit Pistons tickets today for the Nov. 16 game against the Orlando Magic and for the Nov. 18 game against the Boston Celtics at
www.Pistons.com/forgottenharvest
or call our general ticket line at 248-377-0100, and help feed thousands across Metro Detroit!