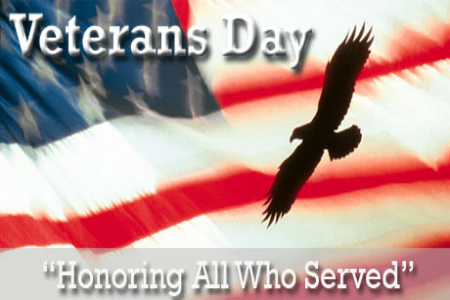 DETROIT (WWJ) – Many national and local restaurants are offering veterans and active duty military free meals on Sunday, November 11 and Monday, November 12.
Matthew Cheng, creator of eCoupons.com and VeteransDayFreebies.com said, "To honor our nation's veterans, restaurants are offering free meals to thank military members for their service and sacrifice."
Here are 14 restaurants that offers free meals for the vets and active duty soldiers. In some of these restaurants, the members must be in their military uniform and present their military ID. The freebies include:
Applebees: Free Applebees Signature Entree on November 11.
California Pizza Kitchen: Free pizza and drink on November 11 and 12.
Champps Americana Restaurant: Free Cheeseburger and Fries on November 12.
Friendly's: Free Breakfast and Coffee on November 12.
Golden Corral: Free dinner between 4 p.m – 9 p.m. on November 12.
Hooters: 10 free boneless wings with the purchase of a drink on November 12.
Ikea: Eat for Free November 10-12 with purchase over $100.
Olive Garden: Free entree on November 11.
On the Border: Free Entree Certificate valid up to $10, any day of the week, 11/12-11/30. 15% of the Purchase will be donated to Carry the Load.
Outback Steakhouse: Free Bloomin Onion appetizer and drink on November 11 and November 12.
Sizzler: Free Lunch on November 12. Choose from 6 oz. steak, Malibu Chicken, or Half Dozen Fried Shrimp.
UNO: Free entree or individual pizza with an entree or pizza of equal or greater value on November 11 and November 12.
Max and Erma's: Free Best Cheeseburger in America Combo on November 11.
T.G.I. Fridays: Free Lunch on November 12 from 11 a.m. to 2 p.m.
Printable Coupons for these offers can be found at www.VeteransDayFreebies.com
More Veterans Day Sales and Deals can be found at www.eCoupons.com
http://detroit.cbslocal.com/2012/11/10/veterans-day-2012-free-meals-at-area-restaurants/