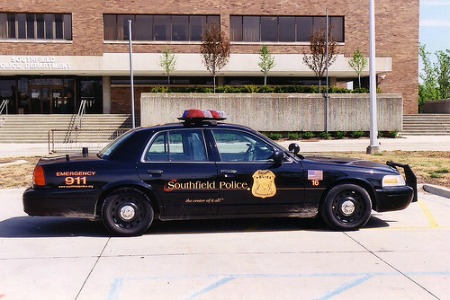 SOUTHFIELD (WWJ) – A man is dead after an exchange of gunfire with officers at the Southfield Police Department.
The incident happened Sunday afternoon when a 64-year-old man walked in to the police station and started shooting.
Southfield Mayor Brenda Lawrence says one of the bullets he fired hit a police officer in the shoulder.
The 50-year-old officer, who has 25 years on the force, is reported to be in stable condition and expected to recover.
"He's an outstanding officer … many years of service here in the city of Southfield," said Mayor Lawrence.
The medical examiner confirms that the suspect, who has yet to be identified, is dead from bullet wounds.
http://detroit.cbslocal.com/2012/11/11/shooting-at-southfield-police-station-injures-officer-suspect-dies/