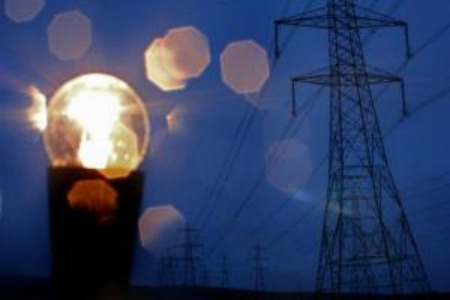 DETROIT (WWJ) – Detroit police say twice in the last two weeks people have climbed utility polls to conduct illegal energy hook ups.
The latest victim was a man who, last Friday, was killed when he touched a live wire. In both cases, the people were electrocuted, leaving a gruesome scene.
DTE Energy Chief Security Officer Michael Lynch says people who do illegal hookups are endangering everyone.
"This, when a person tries to hook up electric service, is when fire occur. If somebody's trying to restore gas service, that's how explosions occur. So, this is a quality of life issue; it's a huge safety issue," Lynch told WWJ Newsradio 950′s Marie Osborne.
"I can't stress it enough — they're risking their life by touching a wire. It looks innocent, but it packs a powerful punch and it can end somebody's life in an instant," he said.
Lynch said if a person is having problems paying a utility bill, they should call DTE for assistance. Those who rent their home or apartment need to make sure their landlord provides safe, legal utility connection.
"We partner with many community groups to go out there and help people who are in need. When we talk about greed versus need — theses are the persons that we go after and prosecute," Lynch said. "So, we're talking about landlords who offer free electricity included in their rent and they're stealing."
Lynch said they have been stepping up efforts to prosecutor those who steal electricity.
Anyone who knows of an illegal hookup is urged to call the police.
https://detroit.cbslocal.com/2012/11/12/police-dte-illegal-electrical-hookups-kill/