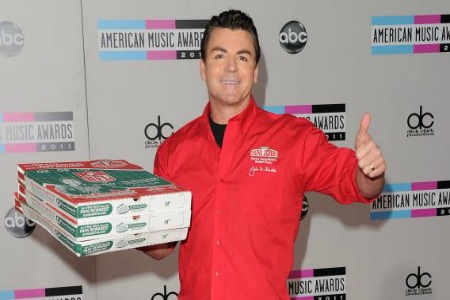 In the wake of President Obama's reelection, one CEO is doubling down on his criticisms of Obamacare.
Papa John's CEO John Schnatter said he plans on passing the costs of health care reform to his business onto his workers. Schnatter said he will likely reduce workers' hours, as a result of President Obama's reelection, the Naples News reports. Schnatter made headlines over the summer when he told shareholders that the cost of a Papa John's pizza will increase by between 11 and 14 cents due to Obamacare.
"I got in a bunch of trouble for this," he said, referring to the comments he made in August, according to Naples News. "That's what you do, is you pass on costs. Unfortunately, I don't think people know what they're going to pay for this."
Schnatter went on to say he's neither in support of, nor against the Affordable Care Act, even admitting that "the good news is 100 percent of the population is going to have health insurance." But he's not the only one in the chain restaurant industry to admit that workers hours may be reduced, since Obamacare mandates that only employees that work more than 30 hours per week are covered under their employers health insurance plan. For example, Darden restaurants, the parent company of Olive Garden and Red Lobster, has already experimented with reducing workers hours in anticipation of the legislation.
Others have responded to the added costs of Obamacare more harshly, including Applebee's franchisee owner Zane Tankel who said his company won't hire new workers because of the law. Just this week, a Georgia business owner also claimed he cut employees due to Obamacare and in fact had specifically laid off those who he thought had voted for President Obama.
Correction: A previous version of this post incorrectly stated that Applebee's was not planning on hiring new workers due to Obamacare. It is only Applebee's franchisee Zane Tankel who has taken that stance.
https://www.huffingtonpost.com/2012/11/09/papa-johns-obamacare-john-schnatter_n_2104202.html?utm_hp_ref=detroit&ir=Detroit
About Post Author