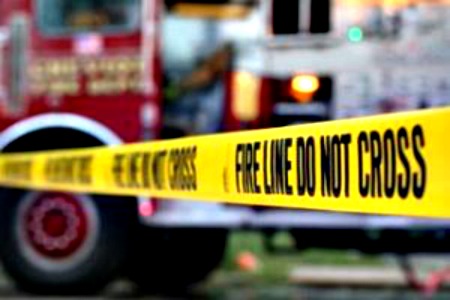 iStock Photo
DETROIT (WWJ) – A century-old building in southwest Detroit was reduced to a pile of rubble after it erupted in flames Thursday morning.
WWJ's Ron Dewey reports fire broke just before 1 a.m. at a building in the heart of the city's Mexican Town district, near West Vernor Highway and Hubbard Street.
Fire officials said the building was vacant at the time. A neighboring apartment building was evacuated, but no injuries were reported.
Firefighters remain on the scene over six hours later, dousing any remaining hot spots. As a result, West Vernor Highway remains closed between Clark Street and West Grand Boulevard — no word on how long the closure will last.
A cause of the fire has not yet been determined.
https://detroit.cbslocal.com/2012/11/08/historic-building-burns-to-ground-in-detroits-mexican-town/
About Post Author