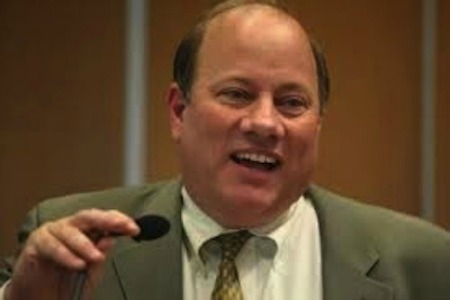 DETROIT (WWJ) – Mike Duggan, the CEO of the Detroit Medical Center, has sent an email to employees saying he is leaving his job at the end of next month.
He has formed an exploratory committee to run for mayor of Detroit, but, talking to WWJ Newsradio 950 on Thursday, Duggan still won't say whether or not he's decided he'll seek the mayoral office.
Duggan will step down Dec. 31. The DMC's president, Joe Mullany, will take over Jan. 1.
Duggan said it's been a very emotional time, as he prepares to leave a post he loves.
"When I came into the DMC in 2004, everybody said hospitals in Detroit were hopeless — you had to shut 'em down and move 'em to the suburbs. We defied that," an upbeat Duggan told WWJ.
With this week's reelection of President Obama and health care reform on its way, Duggan said it's the right time to go.
"Employees know that it's been nine straight years in the black and been a wonderful experience," an upbeat Duggan told WWJ. "In January I'm gonna go on and do something different."
His email told employees: "As I complete 9 years here, I feel lucky and very grateful to the 14,000 men and women of DMC who have been so supportive of me through a lot of battles and a lot of changes. You worked really hard to bring us back from financial crisis and turn DMC into the outstanding health care system we are today with the fastest growing hospitals in our market." (Read the complete email here).
Duggan said he assumes that Mayor Dave Bing will run again, although Bing has not yet said so. Duggan said he also expects Wayne County Sheriff Benny Napoleon to run.
Duggan said his decision will not hinge on who else is running.