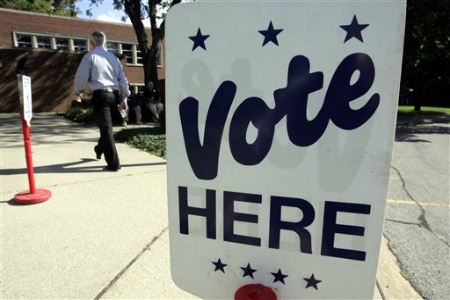 Michigan Proposals 2012: State Ballot Measures Will Let Voters Decide Hot-Button Issues.
This Tuesday, Michigan voters will have an opportunity to decide on six momentous state ballot measures.
But what's on the ballot menu, you might ask?
One of the most contentious issues facing poll-goers Tuesday is a referendum on the controversial emergency manager law Public Act 4. The measure which almost didn't make it on the ballot, will finally go before the voting public for an up-or-down vote.
Several proposals would also amend the state constitution on issues like
collective bargaining, renewable energy and the process state lawmakers use to raise taxes.
And Michigan televisions seem to be streaming nothing but political ads for the six proposed measures.
To find out the pros, cons and what's going on with this year's ballot proposals, click through the slideshow.
https://www.huffingtonpost.com/2012/10/31/michigan-proposals-2012-ballot_n_2051095.html?utm_hp_ref=detroit
About Post Author