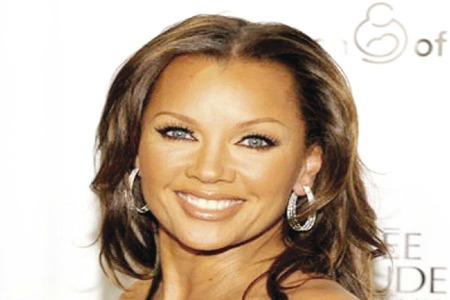 Legendary radio personality and spiritual leader Martha Jean "The Queen" Steinberg once said, on the air, that she saw nothing wrong with lonely, middle-aged women gathering at someone's house and hiring a male dancer to entertain them!
Brenda & the Tabulations, the group that had the hits "Right on the Tip of My Tongue" and "Dry Your Eyes," appeared on "Soul Train," after several personnel changes, and were asked by Don Cornelius if this was the original group. Lead singer Brenda Payton said, "This is the original group now."
At a media event, a well-known Black Detroit journalist, radio personality and more said Black women are the most beautiful women in the world. Upon hearing this, another Black journalist said, "There are beautiful women in every race. Why would you say that?" He passionately responded, "It's from God!"
Yours truly wrote a review of an album by a bandleader-drummer whose last name initial is "B." Because a computer was used to makemuch of the album, I wrote that the drumming sounded mechanical. He got mad, called and said, "I'd like to hear you play!"
When Vanessa Williams was re-emerging with hit records, following the Miss America "scandal" that resulted in her stepping down near the end of her reign, a reporter asked how she felt about people who would recall the nude pictures no matter what she did career-wise. The very intelligent, highly educated and eloquent Williams said bluntly, "F— them!"
Michael Jackson threatened to sue the National Enquirer when it ran a picture of him in a hyperbaric chamber that supposedly would make him live forever. Jackson expressed outrage to the media and threatened to sue. But the editor of the Enquirer said that was just a ridiculous ploy for publicity because Jackson was the one who provided the picture!
"We're good at what we do, but not good enough to get into his house!" said the editor.
Speaking of Jacksons, Janet Jackson received the key to the city of Detroit from then-mayor Coleman Young because she asked to receive it! The mayor said he was happy to oblige.
Motivational speaker Les Brown said he bought one of those fancy, expensive exercise machines and had the best of intentions, but when he brought it home, he ended up using it to put his food tray on while he was watching television!
DR. MAYA ANGELOU sent out an e-mail — maybe you received it — in support of the most deserving Barack Obama for a second term as president of the United States. She said, among other things, "As Rev. King wrote, 'All progress is precarious.' We must make our voices heard. Your vote is not only important. It's imperative."
Well said!
The multi-talented Nick Cannon said he is working on a sequel to "Drumline," the movie he starred in ten years ago. "Drumline," about a Black college marching band, was a good movie. It had heart and soul and was very entertaining.
Rap superstar and business tycoon Jay-Z said, "What people do in the own homes is their business and you love whoever you love. It's about people."
We quoted that to say this: "Coming out" is well on its way to becoming commonplace, which is a good thing since it is essentially a non-issue, although a lot of people choose to make it otherwise. Truth is, no one should feel they have to pretend to be something they are not.
Celebrities are acknowleging their sexuality regularly these days, the most recent being Shaun T (Thompson), the multi-millionaire superstar fitness trainer best known for the "Insanity Workout" infomercials. He joins a long list of honest, courageous people in the public eye, including CNN anchor Don Lemon, R&B singer Frank Ocean, CNN anchor/TV show host Anderson Cooper, comedienne-actress Wanda Sykes and actor Neil Patrick Harris.
Let's focus on things that are important.
Actor-rapper Romeo (Miller) says two of the people he admires most and draws inspiration from are Denzel Washington and Will Smith. It's like a chain or cycle. Washington's hero was, and is, the great Sidney Poitier, and Smith is a key source of inspiration for rapper-turned-actor LL Cool J.
BETCHA DIDN'T KNOW…that "Want Ads," the No. 1 hit from 1971, was originally recorded by Scherrie Payne, who later replaced Jean Terrell in the Supremes, but she didn't like the song so she let the Honey Cone have it.
MEMORIES: "Since You've Been Gone (Sweet Sweet Baby)" (Aretha Franklin), "You Ought To Be With Me" (Al Green), "He's the Great­est Dancer" (Sister Sledge), "1-2-3" (Len Barry), "Flowers" (the Emotions), "Let's Start the Dance" (Bohannon, featuring Carolyn Crawford), "Honey Chile" (Martha Reeves & the Vandellas), "Cold Sweat" (James Brown).
BLESSINGS to Marcus Amick, Nicholas Hood III, Bettye LaVette, Tony Stevenson, Alexis Williams, Earthel LaGreen, June LaGreen, Nicholas Hood Sr., Verna Green and Leroy Hyter.
WORDS OF THE WEEK, from Dr. Wayne Dyer: "You cannot be lonely if you like the person you are alone with."
Let the music play!
Steve Holsey can be reached at
Svh517@aol.com
and PO Box 02843, Detroit, MI 48202
About Post Author