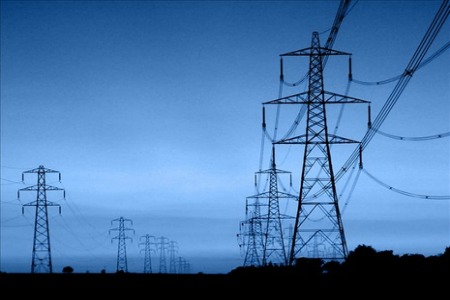 As Hurricane Sandy wreaks devastation on the East Coast, Southeast Michigan residents have also felt the effects of the superstorm. 80,000 DTE Energy customers are out of power as of Tuesday morning and people stranded after flight cancellations and travel delays.
More than 111,000 customers have been hit with power outages since high winds began blowing Monday, DTE Energy spokesman Scott Simon told The Huffington Post. Midwest travel has also been affected by the East Coast storm. The Detroit Free Press reports 146 departures and 124 arriving flights were cancelled Monday at Detroit Metro Airport.
23-year-old Michael Kremer is one of the flyers who missed out on his Monday morning flight to New York and is now stuck in Detroit. A native San Franciscan and enthusiastic Giants fan, Kremer flew in Sunday with a friend who currently lives in D.C. to see Game 4 of the World Series. After learning that he wouldn't be able to fly out until Saturday, he is taking a Greyhound overnight to New York on Tuesday. But, he said, the delay was worth it.
"We saw our baseball team, the Giants, win in person," Kremer said. "We could have been stranded here for three weeks and we still wouldn't have regretted it."
Kremer, who lives in the Crown Heights neighborhood of Brooklyn, said it's also been a relief to monitor the storm's devastation from afar.
Power outages caused by the storm have affected 8.1 million homes and businesses on the East Coast, according to the U.S. Department of Energy.
The highest number of outages in the Detroit area have been reported in Oakland County, with 20,000 homes affected. St. Clair and Wayne counties follow with 15,000 and 14,000. To track power outages, see the DTE map.
Hurricane Sandy also caused gales and large waves on the Great Lakes.
http://www.huffingtonpost.com/2012/10/30/hurricane-sandy-detroit-power-outages_n_2044417.html