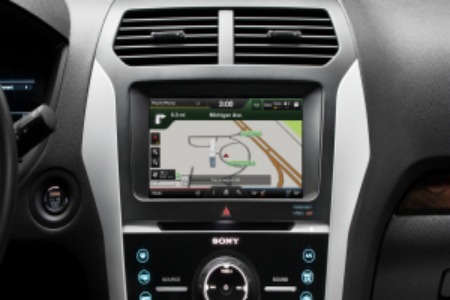 DETROIT (WWJ) – New technology cost Ford dearly in the latest Consumer Reports reliability study.
"Ford really had a bad year this year," said Jake Fisher, director of automotive testing for Consumer Reports.
Two years ago, Ford was in the top ten and rising. Now Ford is one rung from the bottom. Most of the complaints are with Ford's "My Ford Touch" information system. Fisher says this comes despite a recent software fix.
"It was a step in the right direction, but there are certainly a lot of issues; they didn't go far enough," he said. "The vehicles — they have problems associated with them still. They system doesn't work the way it's supposed to work."
Ford says it values customer feedback, and is working to improve its systems.
Toyota's three brands: Scion, Toyota and Lexus finished in the top three spots.
Cadillac was the top ranked domestic brand. General Motors, for the most part, saw improvement. Chrysler, Fisher says, was hurt by several new product launches.
The vehicles received a number of complaints from Consumer Reports readers….even though they did well in the magazines testing.
"The Jeep Grand Cherokee, the Chrysler 300, the Dodge Charger — these are excellent models," Fisher told WWJ Newsradio 950. "They redesigned these vehicles and they are so nice; they drive nicely, they are quiet, they're comfortable. Unfortunately, when you go and you change so many things as a manufacturer, you're bound to put in some problem."
Consumer Reports reliability study is based on a survey of the magazines readers. Since they average results over three years, brand new products are not studied. That also hurt Ford, because some of its most important products were recently re-designed.
Japanese brands scored very well in the Consumer Reports study. European brands also did better, particularly Audi, which was the most improved brand.
Consumer Reports reliability study is very important because many car buyers look at the magazine before they start deciding which vehicles to consider.
https://detroit.cbslocal.com/2012/10/29/gm-climbs-ford-and-chrysler-slip-in-reliability-study/