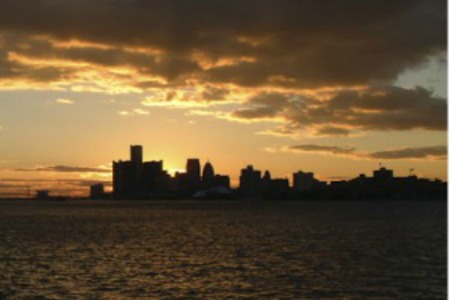 DETROIT (CBS Detroit) After a stint in foggy San Francisco, the World Series will move to Comerica Park in Detroit Saturday — and the Downtown Detroit Partnership wants the city to shine.
They released a list of suggestions to Detroit business owners Thursday, saying it's everyone's job to keep the city safe and bright while the eyes of the world are watching.
They're asking business owners to leave on their building lights "so we can light up the skyline and the city during the national televised games."
The group is also suggesting that anyone with an LED display or Ticker Board put up a message that says, "Welcome To The World Series, Go Tigers!"
"It's important because we're trying to create a warm, welcome atmosphere for guests," said Renee Monforton, spokeswoman for the Detroit Metro Convention and Visitors Bureau. "It makes the city look beautiful at night. It's not so much a safety consideration as hospitality."
Houston was lit up like this for the Super Bowl, she added, and it was "beautiful."
She added no one need fear violence in Detroit, which like any urban area has sections that are safe, and unsafe.
"We have a long track record with these events … We're comfortable people will have a great, safe experience," Monforton said.
The first Detroit game will be held at 8:07 p.m. Saturday, followed at the same time Sunday, and Monday if that game is necessary.
Gates to the ballpark open at 5:30 p.m. every night. If possible, the group is asking businesses to turn on the lights from 6:30 p.m. to 1 a.m. each night.
http://detroit.cbslocal.com/2012/10/25/downtown-group-wants-detroit-lit-up-for-world-series/