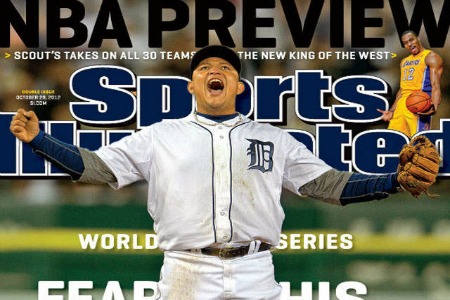 First it's the sweep of the Yankees in the ALCS. Now, as the Detroit Tigers take on the San Francisco Giants in the World Series, Triple Crown winner Miguel Cabrera is the cover-boy on this week's regional edition of Sports Illustrated.
It's the first time the third baseman has graced the cover of the magazine.
There's often talk of a mythical jinx that goes with the honor, but, on the other hand, some might say it could be good luck. The lastTiger to grace SI's cover was Justin Verlander last September — and he became the league MVP, going on to start Wednesday night's Game 1 of the World Series.
http://detroit.cbslocal.com/2012/10/24/cabrera-appears-on-sports-illustrated-regional-cover/