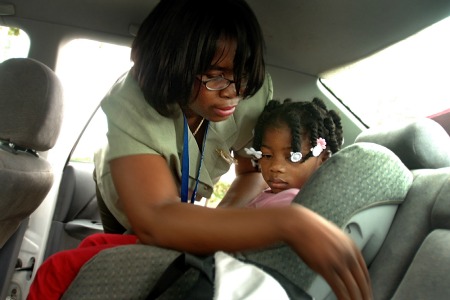 ARLINGTON, VA – (WWJ) New evidence that child booster seats are getting better. Fifteen of 17 seats tested this year are winning the top "Best Bet" designation from the Insurance Institute for Highway Safety.
"Booster manufacturers have risen to the Institute's challenge to improve seat design, giving parents more choices than ever when shopping for a booster that will provide a good, safe fit for their children," says Anne McCartt, Institute senior vice president for research.
Booster seats are used by children who are too old to be in regular car safety seats, but are too small for conventional lap belts. Generally speaking, that means four to eight year old.
The Institute now has 47 models that are "Best Bets." That means there are more booster seats in that category than any other. That's the first time we've seen this since the Insurance Institute started testing booster seats in 2008.
Safety experts say parents should make sure the lap belt lies flat across the child's upper thigh, and that the shoulder belt crosses snugly over the middle of the shoulder.
read more
https://detroit.cbslocal.com/2012/10/25/better-booster-seats-saving-young-lives/