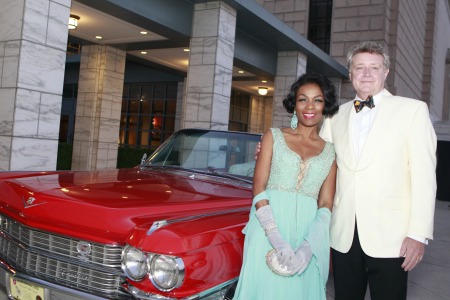 DETROIT (WWJ) – A huge boost for the arts in Detroit as the Knight Foundation has announced $19.25 million investment in the arts here.
More than ten million is going to seven arts institutions, including: the DIA, the DSO, the Charles Wright Museum of African American History, and the Michigan Opera Theatre.
Reception for the announcement of the $19.25 Knight Foundation investment in Detroit arts.
"I have been very impressed with the resilience of these significant art institutions in Detroit, despite the financial times that everybody has struggled with over the last four or five years," said Dennis School vice-president of the arts of the Knight Foundation.
"The Detroit institutions have been strong and they have spent a lot of time with audience engagement."
Scholl, who says the foundation is also committing another nine million dollars over the next three years for a contest to find and fund the best arts ideas.
The grantees are:
Arab American National Museum
Charles H. Wright Museum of African American History
Detroit Institute of Arts
Detroit School of Arts
Detroit Symphony Orchestra
Michigan Opera Theatre
Sphinx Organization
Find more information, here.
http://detroit.cbslocal.com/2012/10/23/knight-foundation-gifts-almost-20m-for-the-arts-in-detroit/