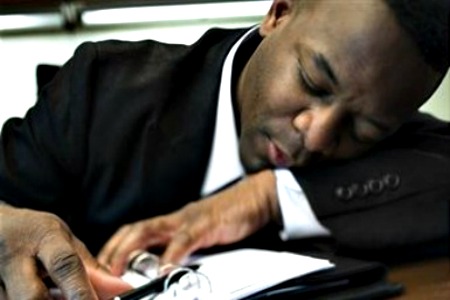 Here are a few methods, from simple coffee breaks to Panamanian CEO retreats, to avoid work burnout and recharge your business.
1. Get away and review
Dave McLurg runs a business in Phoenix that helps his customers find their ideal careers — and employers. But sometimes he has to do the same thing for himself. How? He books a day at a local resort and figures out whether he's spending time on the right tasks — or just wasting it. After a recent trip, he hired a scheduler to straighten out his frantic work life. "It's really about focusing on my ideal role," he says.
2. Schedule small, regular breaks
Many entrepreneurs feel guilty about taking any time for themselves, because their business already consumes most of their week. But if you don't, you'll begin to resent both your family and your company. Me? I find that the best way to keep my energy up is to plan something fun every Wednesday night — even if it's simply watching a game with a buddy — or have coffee with friends on Friday mornings.
3. Hang out with the family
Dale Donat, CEO of Mid America Metals, travels frequently for his Springfield, Mo., building-restoration business, which projects $8.9 million in sales for 2012. He's found that taking a week off to babysit his granddaughter while her parents are on vacation renews his perspective more than any company offsite. "It's just a breath of fresh air from dealing with business situations all the time," he says.
4. Lock down your vacation
It's easy to put off a much-needed break if you don't set the dates in stone, buy tickets, and make a deposit. Direct-marketing entrepreneur Paul E. Berman, who juggles five companies with $9 million in combined revenue, plans a couple of breaks a year backpacking in the woods. He says that after returning from hiking the Appalachian Trail earlier this year, he was "relaxed, focused, energized, ready to get back into attack mode."
5. Do something outrageous
Eight CEOs I know are raving about the nonprofit group Earth Train's recent weeklong seminar, Mother Nature CEO, held on a nature preserve in the jungles of Panama. In between kayaking, hiking, and camping, they picked up tips about innovation and social networking from marketer and bestselling author David Meerman Scott on the $3,900-a-head adventure. Seminars like this one are a great way to get away, relax — and come up with new ideas.