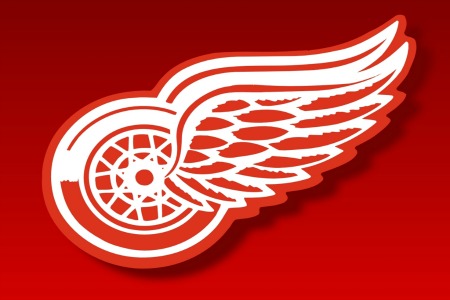 DETROIT — Some of the most popular players in the recent history of the Detroit Red Wings will be giving local hockey enthusiasts the opportunity to enjoy a once-in-a-lifetime experience on the ice.
The formidable foursome of Darren McCarty, Kirk Maltby, Kris Draper and Joe Kocur has reunited to present the 'Grind Line 4-on-4 Fantasy Challenge' at Joe Louis Arena.
Beginning Wednesday and lasting until availability is exhausted, teams comprised of nine skaters and one goaltender can purchase a special package providing participants with the chance to take on a squad featuring all four Grind Line members as well as several special guests from the Red Wings Alumni Association. All players competing must be at least 21 years of age.
In addition to enjoying one full hour — two 30-minute periods — of ice time at The Joe and getting to compete against former professional players who have a minimum of 14 Stanley Cup rings between them, fans who purchase a Grind Line Fantasy Challenge package will receive a professionally-produced DVD copy of their experience.
Challenge participants will also prepare for their game in an NHL locker room, wear an official Red Wings practice jersey and enjoy post-game refreshments with their opponents. All competitors will also receive a commemorative 8×10 team photograph, taken pre-game at center ice alongside the Hockeytown heroes they'll be battling in four-on-four action.
A total of six matches will be held at JLA on the dates below (game times TBD): Wednesday, October 17; Tuesday, October 23; Tuesday, October 30; Monday, November 5; Wednesday, November 14; Monday, November 26. NOTE: Additional dates/times may be added.
For more detailed information and pricing click HERE.
https://detroit.cbslocal.com/2012/10/17/fantasy-challenge-offers-once-in-a-lifetime-red-wings-experience/
About Post Author