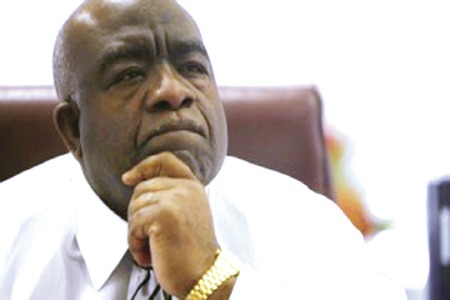 CHRONICLE STAFF REPORTS
Wayne County Community College District has come a long way from what it once was to what it now represents as the proud educational entity in Michigan that gives urban students, including the disadvantaged, an opportunity in life through college and empowering them for the future.
In an interview with the Michigan Chronicle, WCCCD Chancellor Curtis Ivery said despite the downturn of the economy and as institutions cut back on resources, WCCCD has remained fiscally strong, continueS to meet the accountability standards set by its board of trustees, enlarging its multi-campus system and seeing its enrollment continue at record levels each semester.
Earlier this year, Fitch upgraded the college's bond rating to A+, a ringing endorsement of its fiscal control and management practices.
"We approach our mission to create pathways to better lives for all of our students with the seriousness and intentionality that it deserves. Ensuring we have a strong financial foundation with which to operate is vital to that mission," Chancellor Ivery said.
On Nov. 6 voters will be asked to approve a millage for the college that serves more than 70,000 students.
The 1 mill for 10 years will help address the decline in property taxes which has resulted in the college losing $30 million in recent years.
For example the 1 mill would cost a homeowner with a $50,000 house $25 annually. The college expects through this milllage to raise $18 million for its budget.
Ivery, under whose leadership the college has seen tremendous growth and expansion, said it is crucial for voters to approve the millage for WCCCD to continue to be a center for educational transformation in the region.
"We have experienced continuing increases in enrollment, advances in technology, staffing level improvements, improved public image and a general atmosphere of optimism," Ivery said, adding that in the last year, for instance, the college has made progress in engaging in thoughtful conversations.
He cited the college's Global Conversation Speaker series which has drawn leaders from across the country and the state to the campus to address students on the burning issues of the day.
From renowned human rights activist Kerry Kennedy and author Michelle Alexander to Gov. Rick Snyder to Mayor Dave Bing, they have all appeared as part of the Global Conversation Speaker Series to discuss with students matters crucial to education.
Ivery said the goal for WCCCD is to continue to be a benchmark for success.
"Our transformation has been about replacing old memories with new memories and new realities. Transformation of the magnitude we are experiencing brings in tremendous opportunities," Ivery said. "When the ground moves beneath us, the resulting fissures open up more territory in which to maneuver more space to imagine possibilities and find ways to make our dreams happen. There is nothing like a dream to create the future."
At the core of the college's mission is "to enhance valuable educational services and to make significant contributions to the quality of life and economic well-being for students, employers and our community."
He added, "We have made every effort to make stewardship the hallmark of this administration. Stewardship involves not only financial health, but also academic performance. We can look with pride on the positive results that have been brought to fruition by our dedicated faculty."
At a time when the city and surrounding areas are battling crime, campus safety is a reality.
For WCCCD, Ivery said, the District has been what he called a "safe harbor where students, staff and community members peacefully congregate to learn more about themselves, each other and the world in which we live. We have a comfortable, secure and stimulating gathering place for diverse peoples with many different ideas and opnions — a community in the truest sense."