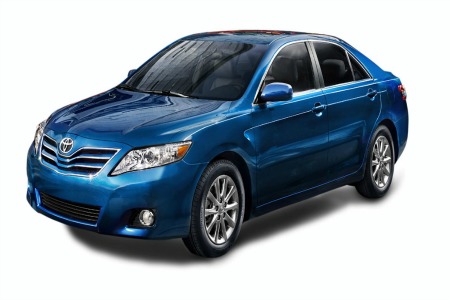 DETROIT (WWJ) – Toyota is recalling 7.43 million vehicles globally, about a third of them in the U.S., because smoke can come out of the side windows.
Toyota Motor Corp. said Wednesday the power-window switch on the driver's side didn't have grease applied evenly during production, causing friction in the switch and sometimes smoke.
"The driver's side (switch) may experience a "notchy" or sticky feel during operation," read a statement from Toyota. "If commercially available lubricants are applied to the switch in an attempt to address the "notchy" or sticky feel, melting of the switch assembly or smoke could occur and lead to a fire under some circumstances."
While it has happened about 200 times in the U.S. alone, no crashes or injuries have been reported related to the problem.
WWJ Auto Beat Reporter Jeff Gilbert said about 2.5 million vehicles are being recalled are in the U.S. The recalled vehicles include:
2007 to 2008 Yaris
2007 to 2009 RAV4
2007 to 2009 Tundra
2007 to 2009 Camry
2007 to 2009 Camry Hybrid
2008 to 2009 Scion xD
2008 to 2009 Scion xA
2008 to 2009 Sequoia
2008 Highlander
2008 Highlander Hybrid
2009 Corolla
2009 Matrix
Toyota said they will inspect, repair and apply special grease to all the recalled vehicles at no cost to the consumer. The repair should take approximately one hour, depending on the dealer's work schedule.
Owners of vehicles covered by this safety recall will receive a notification letter in the mail starting in late October 2012.
For more information, call 1-800-331-4331 or visit www.toyota.com/recall.
https://detroit.cbslocal.com/2012/10/10/massive-toyota-recall-due-to-faulty-window-switch/