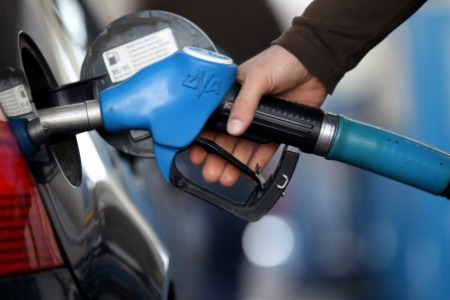 DETROIT (WWJ) – The average price for a gallon of gas in Michigan is 3.1 cents higher this week than it was last week.
According to AAA Michigan, the statewide average is now $3.91 per gallon. That's 52.8 cents more than it was at the same time last year.
Following is a list of average gas prices in several cities across Michigan:
Ann Arbor
$3.924
Benton Harbor
$3.874
Detroit
$3.888
Flint
$3.928
Grand Rapids
$3.935
Lansing/E. Lansing
$3.928
Marquette
$3.764
Saginaw/Bay City
$3.93
Traverse City
$3.908
AAA surveys 2,800 Michigan gas stations daily. To find the cheapest gas nationwide, go to AAA.com and look for AAA Fuel Price Finder.
http://detroit.cbslocal.com/2012/10/08/gas-prices-up-3-cents-in-michigan/