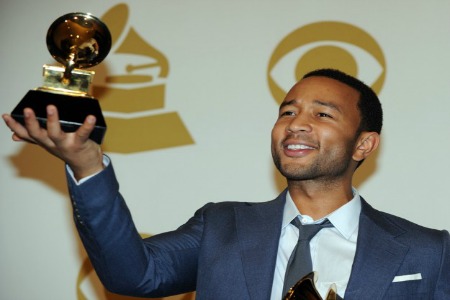 DETROIT (CBS Detroit) — Soul superstar John Legend took to social media and spoke directly to his fans announcing that his Fall 2012 tour will be postponed until 2013 to coincide with his forthcoming album "Love In The Future."
Legend's Detroit concert was originally scheduled for Sunday, November 4 at the Fox Theatre.
This is how he explained the change on his website:
"Unfortunately, while the creative process has been exciting and I'm pretty certain we're going to deliver the best album of my career so far, the timing hasn't adhered to the schedule I originally envisioned," he wrote. "In other words, we're not done with the album. And my team and I have made the agonizing decision to put off the tour until 2013* when we know we will have the new music done and will be ready to fully unveil the creative vision through the album and the live experience.
He went on to say he had never postponed a tour "or done anything like this" before, missing only a couple of shows due to illness his entire career.
"I don't like letting my fans down, and I sincerely regret disappointing the thousands of you who have already spent your hard-earned money and gotten excited to see the show," he wrote. "Please know that we will try our best to make the music and the 2013 tour well worth the wait. In the meantime, ticket holders can get a refund on your ticket purchases now."
Tickets already purchased will be honored for the new, yet-to-be-announced date. For Ticketmaster Customer Service, please call (800) 653-8000. Ticket refunds are also available at point of purchase.
Additional details and updates on John Legend's album and tour dates can be found at www.johnlegend.com.
http://detroit.cbslocal.com/2012/10/03/john-legend-postpones-detroit-show-apologizes/