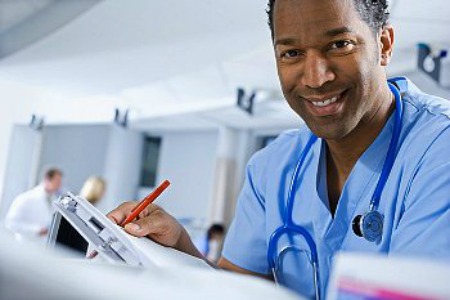 SOUTHFIELD (CBS Detroit) For the 11th time, Providence Hospital was ranked as one of top 50 hospitals in the United States for heart care, according to an independent national study conducted by Truven Health Analytics, formerly the Healthcare business of Thomson Reuters.
They were included in the category of Teaching Hospitals with Cardiovascular Residency Programs.
"This recognition is a tribute to the entire heart care team at Providence and their commitment to providing the highest quality and most compassionate care to our patients," says to Shukri David, M.D., chief of cardiology at Providence Hospital.
The study, now in its fourteenth year, singled out 50 hospitals that achieved superior clinical outcomes.
"This year's 50 Top Cardiovascular Hospitals have proven that a commitment to deliver excellent care is still attainable in times of economic uncertainty," said Jean Chenoweth, senior vice president for performance improvement and the 100 Top Hospitals® program at Truven Health Analytics. "The hospitals in this study have achieved higher levels of care and efficiency than their peers, demonstrating incredibly strong focus by cardiologists, cardiovascular surgeons, and cardiovascular service administrators and staff on basic care and outcomes."
The study shows that cardiovascular outcomes in U.S. hospitals are improving nationwide. Across all U.S. hospitals, 96 percent of cardiovascular inpatients survive and remain complication-free. Among the 50 Top Hospitals, performance surpasses these high-water marks as indicated by:
*Better risk-adjusted survival rates (41 percent fewer deaths than expected, compared with 9 percent fewer than expected at peer hospitals, for bypass surgery patients).
*Lower complications indices (35 percent lower rate of heart failure complications than peers).
*Fewer patients readmitted to the hospital after 30 days.
*Shorter hospital stays. The typical winning hospital released their bypass patients a full day sooner, and their heart attack and heart failure patients about three-quarters of a day sooner than their peers.
*Lower costs. Top hospitals spend $3,500 less per bypass case and $1,000 less per angioplasty than non-winners.
http://detroit.cbslocal.com/2012/10/02/providence-hospitals-ranked-among-top-for-heart-care/