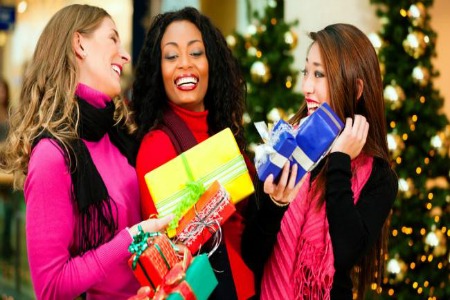 A new study by the The Nielson Company; African-American Consumers: Still Vital, Still Growing 2012 Report, suggests that black consumers are not only a vital socio-economic group but a growing one.
Together with the National Newspaper Publishers Association (NNPA), Nielsen produced a "comprehensive single-source report highlighting the buying power of African-Americans … [it] demonstrates what a sustainable and influential economic force African-Americans are." wrote Cloves Campbell, Chair of the NNPA.
Released during the Congressional Black Caucus Foundation's (CBCF) 42nd Annual Legislative Conference, the report highlights key subsectors of the African-American population, their purchasing and viewing habits as well as the disparity between the size of the market and the amount of advertising dollars spent with African-American media.
Blacks in America have reached a whopping 43 million, according to the report, making it 88.8 percent of the minority population.
Advertising spending in black media totaled $2.10 billion in 2011, compared to $120 billion spent with general market media during the same time period.
91 percent of blacks believe that black media is more relevant to them.
81 percent of blacks believe products advertised on black media are more relevant to them.
"Marketers underestimate the opportunities missed by overlooking black consumers' frustration of not having products that meet their needs in their neighborhoods. And companies that don't advertise using black media risk having African-Americans perceive them as being dismissive of issues that matter to Black consumers," said Campbell.
https://thegrio.com/2012/10/01/nielson-company-african-american-consumers-vital-and-growing-socio-economic-group/
About Post Author