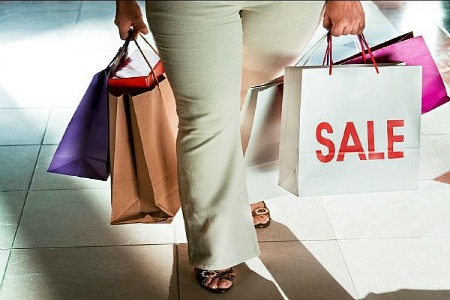 LANSING (WWJ) – Cash registers are noisy at stores across the state. According to the Michigan Retail Index, more Michigan retailers increased sales in August, the first time in three months the overall retail industry has improved its performance.
James Hallan, President and CEO of the Michigan Retailers Association, said late summer sales and back-to-school shopping helped the retail industry rebound from a two-month slip.
"The apparel, shoes and general merchandise categories were strong, suggesting that back-to-school shopping was helpful in reversing the trend from early and mid summer," said Hallan.
Hallan noted that sales improved despite the drag caused by a continued rise in Michigan's unemployment rate. In August it jumped from 9.0 to 9.4 percent, the fourth monthly increase after dropping nine consecutive months.
The August Michigan Retail Index found that 54 percent of retailers increased sales over the same month last year, while 27 percent recorded declines and 19 percent saw no change. The results create a seasonally adjusted performance index of 61.7, up from 56.1 in July and 58.6 in June. A year ago August it was 55.9.
The Index gauges the performance of the state's overall retail industry, based on monthly surveys conducted by MRA and the Federal Reserve Bank of Chicago. Index values above 50 generally indicate positive activity; the higher the number, the stronger the activity.
Looking forward, 56 percent of retailers expect sales during September-November to increase over the same period last year, while 14 percent project a decrease and 30 percent no change. That puts the seasonally adjusted outlook index at 67.7, up slightly from 67.4 in July. A year ago August it was 61.1.
https://detroit.cbslocal.com/2012/09/26/retail-performance-improves-after-2-month-dip/
About Post Author