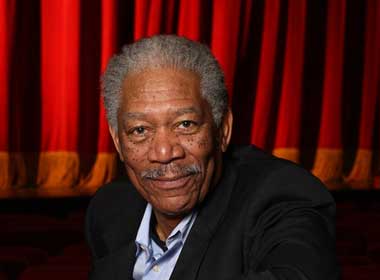 The fast-talking, no-nonsense U.S. attorney leading the prosecution team in the Kwame Kilpatrick corruption trial may seem severe in the courtroom, but R. Michael Bullotta has a softer side.
The 45-year-old federal agent is no stranger to corruption cases, with 15 years as a federal prosecutor under his belt and many additional years of law enforcement experience before that. In the courtroom he is aggressive, quick to object when the defense brings up something he feels is inappropriate.
But behind his rectangular wire-framed glasses, his dark suits and a direct tone, Bullotta is actually a creative writer with a knack for charities and a streak of empathy for young criminals.
In fact, he wrote the book Hard Core, fast-paced crime thriller gangs in L.A that was published last fall.
The novel is heavily based on Bullotta's experiences as a gang prosecutor in the Hard Core Gang Division of the Los Angeles District Attorney's office.
Online reader reviews have been mostly positive so far on sites like Amazon.com where his works been compared to that of John Grisham, Joseph Wambaugh and Mary Higgins Clark.
On Bullotta's Facebook fan page (yes, he has one) Bullotta he says he pledged a generous donation of the proceeds from book sales to The Forgotten Harvest, a non-profit with a mission torelieve hunger in metro Detroit by rescuing surplus, prepared and perishable food and donating it to emergency food providers.
In the Amazon.com book preview, the tone of the novel seems like a campy, crime trhriller novel version of the HBO series The Wire. An excerpt from the book's opening chapter shows Bulotta seeking to empathize with a young Latino gangbanger in L.A.
Bullotta Writes:
"He wished that his mother had hit him, or at least battered his soul. Maybe then he wouldn't feel like this. He'd be just another young Latino fallen victim to L.A.'s violent culture. He too could claim that he had resorted to gang banging in order to survive in a jungle of lovelessness and death."
Bullotta also writes in a postive way about witness cooperation, a hot topic recently as witnesses with immunity deals take the stand in the Kilpatrick trial this week.
Bullotta Writes:
"It was clear to him as he looked straight through the grassy canyon that is was time to make it up to her. He was going to "flip and cooperate" as his friend and detective put it. His homies would call him "buster," or coward and it would be a matter of neighborhood pride to smoke him for disrespecting his set. But he truly believed that going legit was the only thing that would make her proud."
In court, it's nearly impossible to picture Bullotta using the word, "homie" or "busta" but this is one instance where we can't judge a book by its cover.
About Post Author