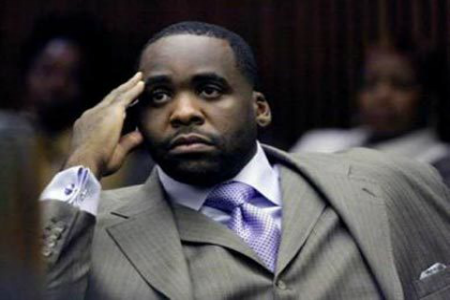 DETROIT –
A federal judge has denied a request that the trial of Kwame Kilpatrick be moved out of Detroit.
The paperwork for a change of venue was filed Thursday morning,
A jury was selected Wednesday for a Detroit trial. The 12 jurors include four African-American women, one African-American man, one Hispanic woman, two white men and four white women.
Alternates include: two white men, one white woman, two African-American women and one African-American man. Those jurors will decide if the former mayor was running a criminal enterprise with family and friends which included taking cash bribes, kick backs, vacations, private jets and more in exchange for getting contracts in the city.
Other defendants in the case include Kilpatrick's dad Bernard Kilpatrick, his childhood friend Bobby Ferguson and ex-Detroit City Water boss Victor Mercado.