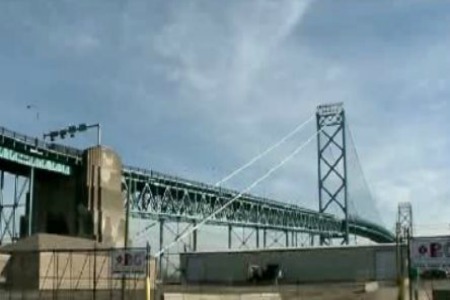 Michigan Lt. governor, federal highway administrator to attend ceremony
The $230-million Gateway Project in Detroit is set to open to traffic on Friday.
The project will allow traffic from the Ambassador Bridge to merge straight into nearby freeways once it is completed.
MDOT hired a private construction company to do the work after the Detroit International Bridge Company lost control of the contract for failing to meet court orders in March.
In January, Wayne County Judge Prentis Edwards briefly put 84-year-old billionaire bridge owner Manuel "Matty" Moroun and his top executive in jail for contempt of court.